Digital Marketing plays a major role in increasing the sales of the company today most of the companies are spending crores of rupees in Internet Media. Digital marketing is a broad term and in it, SEO plays a major role many people ask what is SEO and how it will be increase traffic on my website. Today in this blog I will explain to you what is SEO and how it is useful in Digital Marketing.
1. What is Search Engine Optimization (SEO)
SEO is a process that is done to increase the ranking of the website whether your website is ranking on a particular keyword or not in the SERP result page the whole process is called Search Engine Optimization
To Define Properly SEO is Divided Into Three Parts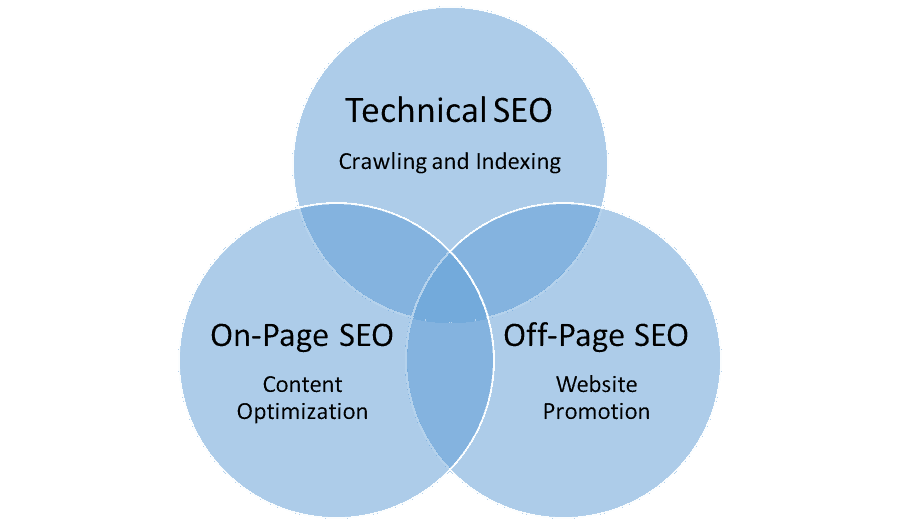 Off- Page SEO
Off-Page SEO basically deals with all those things which are done out of the website such as checking:
Page Title
Meta Description
Apart from this backlinks plays a major role in off-page SEO it is all about bringing traffic to your website you have to publish your link there and the user will click on that particular link and directly he will come to your website and you will have traffic on your website but the user has to spend some time there then only you will get traffic
In backlinks, Link building plays a major role
What Is link building and how it is useful that I will explain to you in my upcoming blogs?
On-Page SEO
On-Page SEO is all about the things which we do in the website such as checking:
Page title
Meta description
Website Load time
Call to Action button is there or not
Thank you page
Redirection is there or not
Checking Alt text images
In short, we have to check all major things which are there in our website and it is working or not
Technical SEO
Many of the people think that there are only 2 parts of SEO but mainly there are three parts of SEO and the third one is the most important part of the whole SEO Process. Technical SEO deals with the high-tech things which every website should have such as:
Robots.txt
Sitemap.xml
Schema.org
It should be crawled and indexed
A website should be secured with https
Many a time user makes a good website but forget to do this many things in his website and because of this traffic is not there on his website if you are making your website make sure you should have this many things in your website
I will explain in detail why we should do technical SEO in my next blog and what they are how we can do it for our website.
I hope you have got a basic understanding of SEO and if you like my blogs do comments and share it with your friends.