In my previous blog, I have shared with you what this coronavirus disease has taught us. But as we all know that this virus is spreading and affecting millions of people in the world not only in India but it is present all over the world and daily the cases and the number of deaths is increasing only we are not getting any relief from these crises. This virus has not only affected millions of us but also killed many people's Total death due to coronavirus in India is 6,642 and the recovered cases are 237K it is good that the recovered ratio is more but no one has thought that a virus can be so much deadly and harmful for human beings.
It has not only affected human being but also affected the overall economy of India today every sector has been affected by this deadly virus:
Banking Industry
I.T Sector
E-Commerce
Airlines Industry
Rail Transport and other means of transport
Every sector has to face a major issue in their workforce due to this deadly virus.
Now we are on the 5th Phase of lockdown and i.e. is Lockdown 5.0 and it is started from 1st June in this lockdown the first phase of Unlock will start in which Religious places such as temples, malls, restaurants, and hotels will be opened but by doing all this lockdown we are not assured that this virus will go Government has done much enough to reduce the effect of this virus but today we all know that what critical situation World is facing because of this virus and now it's our time to Restart our life in a new way and we should now have to be on a normal track with this pandemic because the World Health Organization has warned India by saying that this Covid-19 could become endemic like HIV and would never go this word has been said by "Michael j. Ryan Executive director of W.H.O
So, we need to start our livelihood with this virus and now we will start it positively because it is now our chance to fight against this virus and we will win over this deadly Virus.
There is a list of things which we should not do when lockdown ends:
1.Don't suddenly plan a vacation
It was only the movement of people from one country to another which lea to such a worldwide spread of disease. Even the lockdown is relaxed try not to plan family faction for some time, it's better to stay at home health is more important than vacation.
2. Don't stop washing hands
One of the good habits which people have inculcated with the spread of COVID- 19 is the washing of hands. Practicing hand hygiene can not only prevent the coronavirus but also will keep several other diseases at bay. Even if the spread of the coronavirus comes to an end do not stop washing your hands it will not only keep your hands clean but you will be healthy and fit for a long time.
3. Proper use of mask and don't throw away masks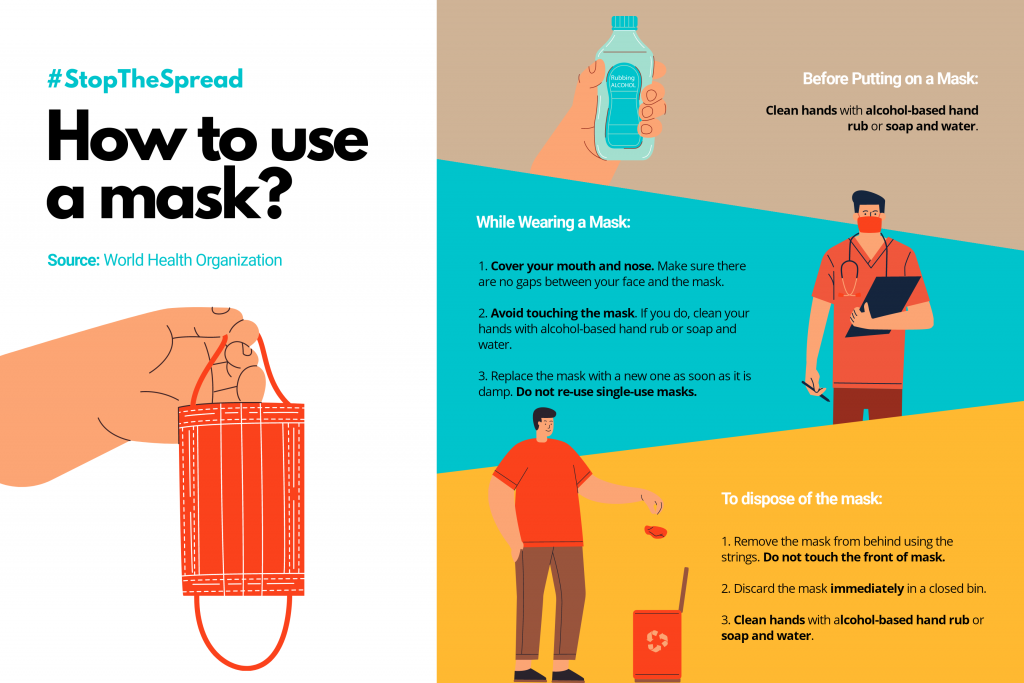 It is well said that "Precaution is better than cure" today everyone is using a mask in a public place and they should use it there is no harm of using an extra mask or your homemade mask while going to a crowded place or shopping or while working we should wear it and make a part of our life. Today many people are using masks but they are throwing their mask in on the road whenever the mask is damp (not of use) replace it with a new one and keep it with you and throw the old ones in a dustbin but not on the roadside.
4. Maintain respiratory hygiene in public places
Whenever you are in a public place or while working in office maintain proper hygiene do not cough or sneeze openly in a public place. Droplets through coughing and sneezing are what had led to such a spike in the number of COVID-19 cases worldwide. Thus, it is recommended to maintain your respiratory hygiene while in public. Cover your mouth with a tissue or cough and sneeze in your folded arm.
5. Avoid outside foods especially Street Foods
Try to avoid eating foods from restaurants once the lockdown ends hence in the unlock-1 phase all the restaurants and hotels will start working but please avoid eating outside foods for a couple of months it is only for your better health. It has been said that coronavirus spread from human to human but one should don't take any risk of eating food from outside especially we should we away from the street foods the safety and hygiene are not maintained there but then also take your decision accordingly.
6. Keep your workplace safe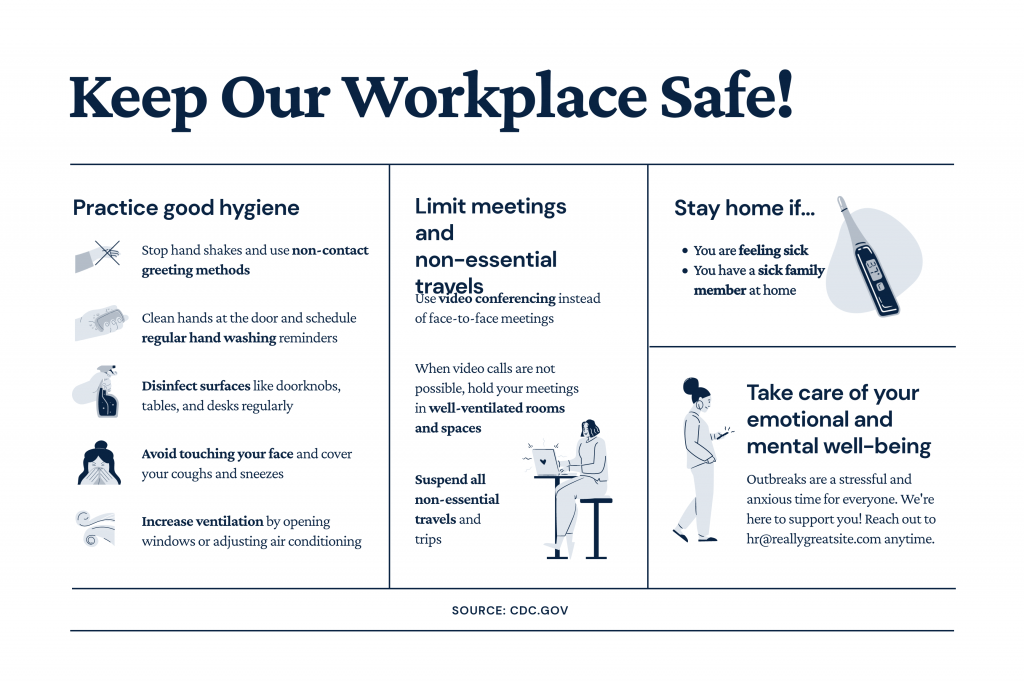 Things are now getting to the normal track so the private offices and many government offices are opening after the huge impact of coronavirus but yes now it's time to keep our workplace clean we need to follow some steps so that we are also safe and our workplace is also safe:
Full office sanitization should be there
Provide N95 Mask to all the employees
Maintain social distancing while working
Wash your hands regularly with sanitizer
And if possible try to bring your laptops while working (Especially in IT Companies)
So now we need to start our life with this virus only but with full safety and precautions so that we remain safe and not get affected by this virus there are Seven guidelines which everyone should follow so that You and Your Family Remain Safe And Healthy.